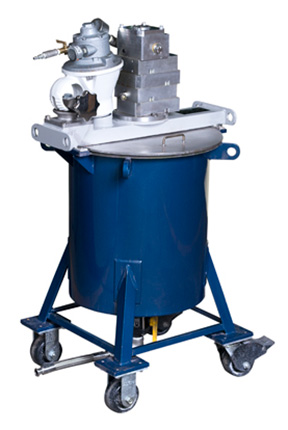 Union Process manufactures a broad line of premix or processing tanks used for a wide variety of industries and applications.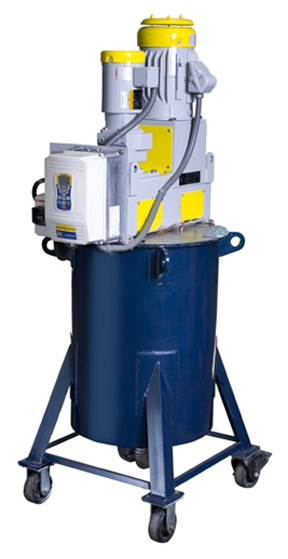 Applications include:
Adhesives
Agricultural flowables
Calcium carbonate
Carbon black
Catalysts
Ceramic slip
Chemicals
Clays
Food products
Inks
Metal oxide slurries
Minerals/oils
Paints/coatings
Pigments/dyes
Resins
Sulphur dispersions
Union Process premix or processing tanks are used in a variety of industries including:
Chemical
Inks
Paints/coatings
Lithium ion batteries
Lime/limestone
Ceramics
Latex dispersions
Adhesives
Mixing tanks range in size from 5 gallons up to 1,000 gallons
| | | | |
| --- | --- | --- | --- |
| PT 5 | PT 10 | PT 25 | PT 50 |
| PT 75 | PT 250 | PT 500 | PT 1000 |

Mixing tanks can be equipped with:
Axial Flow Impellers
Turbines are generally used when good bottom to top flow is required, ex. solids suspension. Shaft speeds are typically in the hundreds range.
High Shear Disperser Blades
Used when high shear is required for applications such as breakup of agglomerates. Shaft speeds are typically in the thousands range.
Tank Jacketing
Tanks can be jacketed for cooling.
Stirring Assemblies
Anchor stirring assemblies available.
---
For more information about premix or processing tanks available from Union Process, please complete this brief form.