Attritor Action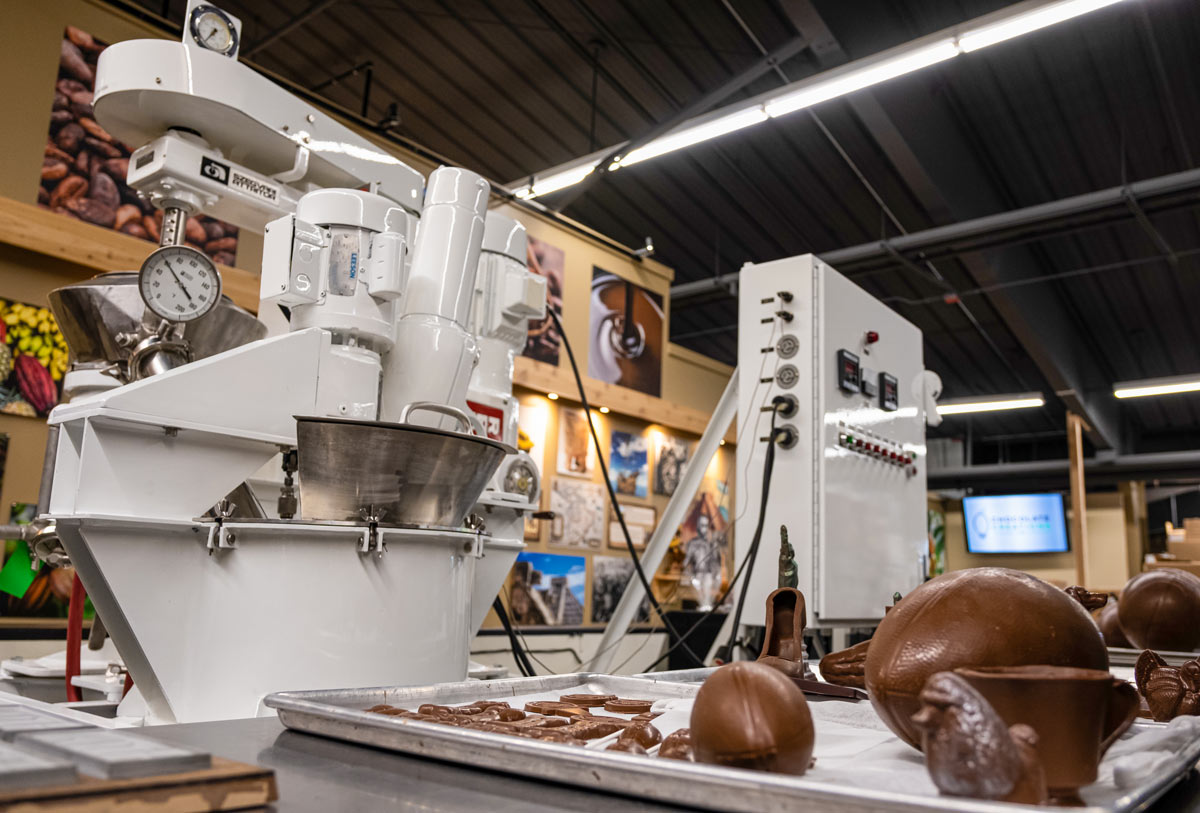 The operation of an Attritor is simple and effective. The material to be ground is placed in a stationary, jacketed tank with the grinding media. Carbon steel, stainless steel and chrome steel balls (3/16″ or 1/4″) are commonly used media. The material and media are then agitated by a rotating internal shaft with arms. The final result is a fine, even particle dispersion.
Chocolate Grinding Attritors are produced in three types:
Circulation (Q-series)
Continuous (CH-series)
Batch (S-series)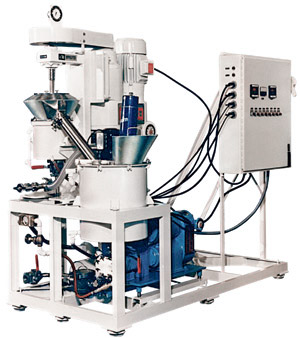 Standard Features
All Attritors can be equipped with various accessories and custom designed to meet your specific needs.
The special 450% starting torque motor can be provided with different voltages such as 380 or 550, and with 50 cycles. Special "quiet" motors with 82 dba rating are also available.
Variable frequency drives are available for all machines. Besides providing the flexibility of variable shaft speeds, they also provide an LCD display of agitator RPM, motor AMPS, and motor HP being used.
Viking gear and Waukesha pumps are standard. Other pump types can be provided to meet special requirements.
Grinding Media
Union Process carries the highest quality chrome steel, carbon steel and stainless steel grinding media available.
Technical Support
We maintain an experienced staff of highly skilled technicians to assist you in meeting your chocolate grinding needs. You are welcome to attend a laboratory test run of your material, after which a complete lab report will be provided including all test data, processing recommendations and estimated production rates to meet your requirements.