How Continuous Dry Grinding Attritors Work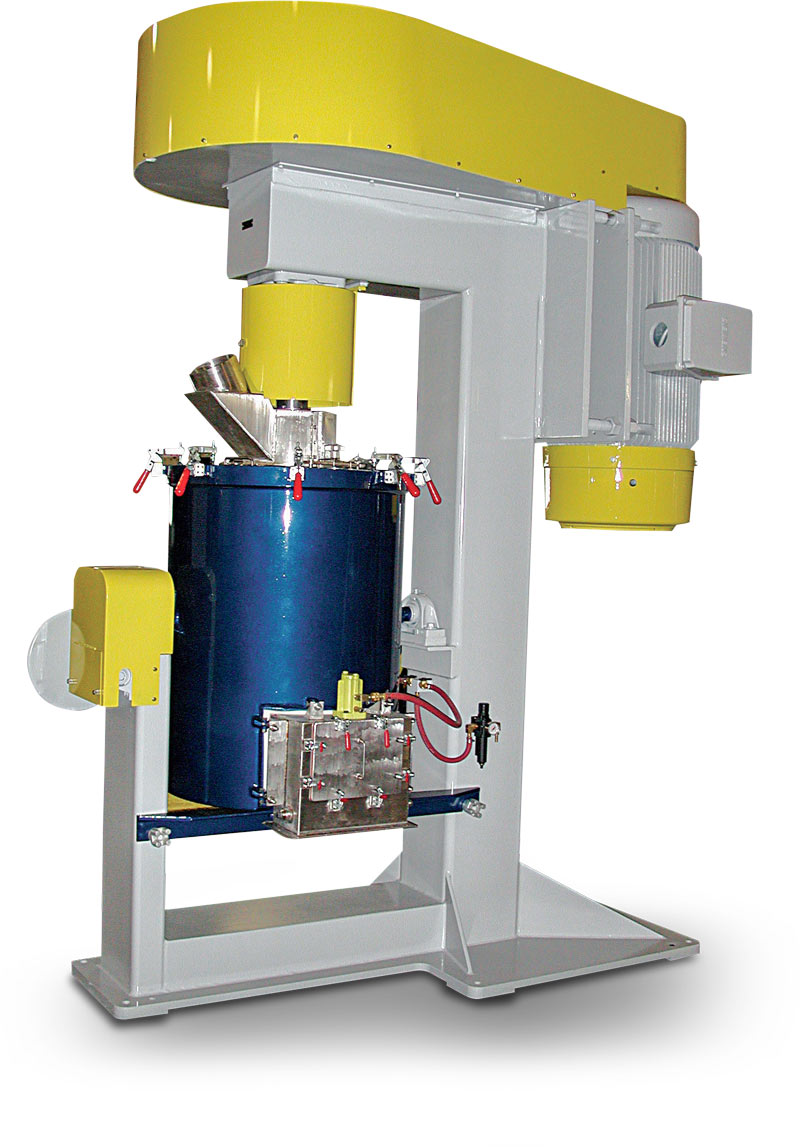 Dry Grinding Attritors can be operated in Continuous or Batch operation. For a complete explanation of how Dry Grinding Attritors work in both Continuous and/or Batch operation, please download the Technical Paper "Attrition Dry Milling in Continuous and Batch Modes".
HSA Series
The HSA High Speed Attritor is generally used in a continuous mode. The material is charged into the mill at the top and is discharged out the bottom side, making use of centrifugal force. The HSA is used when smaller particle size (generally 40 mesh) materials are fed into the machine and micron size end product is desired.
Also, it is often used for fibrous and polymer types of materials.
HSA Attritors feature a patented design concept that includes a unique grinding tank internal configuration which allows higher shaft speeds, finer grinding, and continuous operation with side discharge.
A series of specially shaped agitating arms and diverter discs are mounted along the longitudinal axis of the agitator shaft. This engineering design makes it possible to use smaller grinding media, operate at higher shaft RPM, and increase residence time of the material to be processed to insure a finer grind.
HSA Series Features and Options: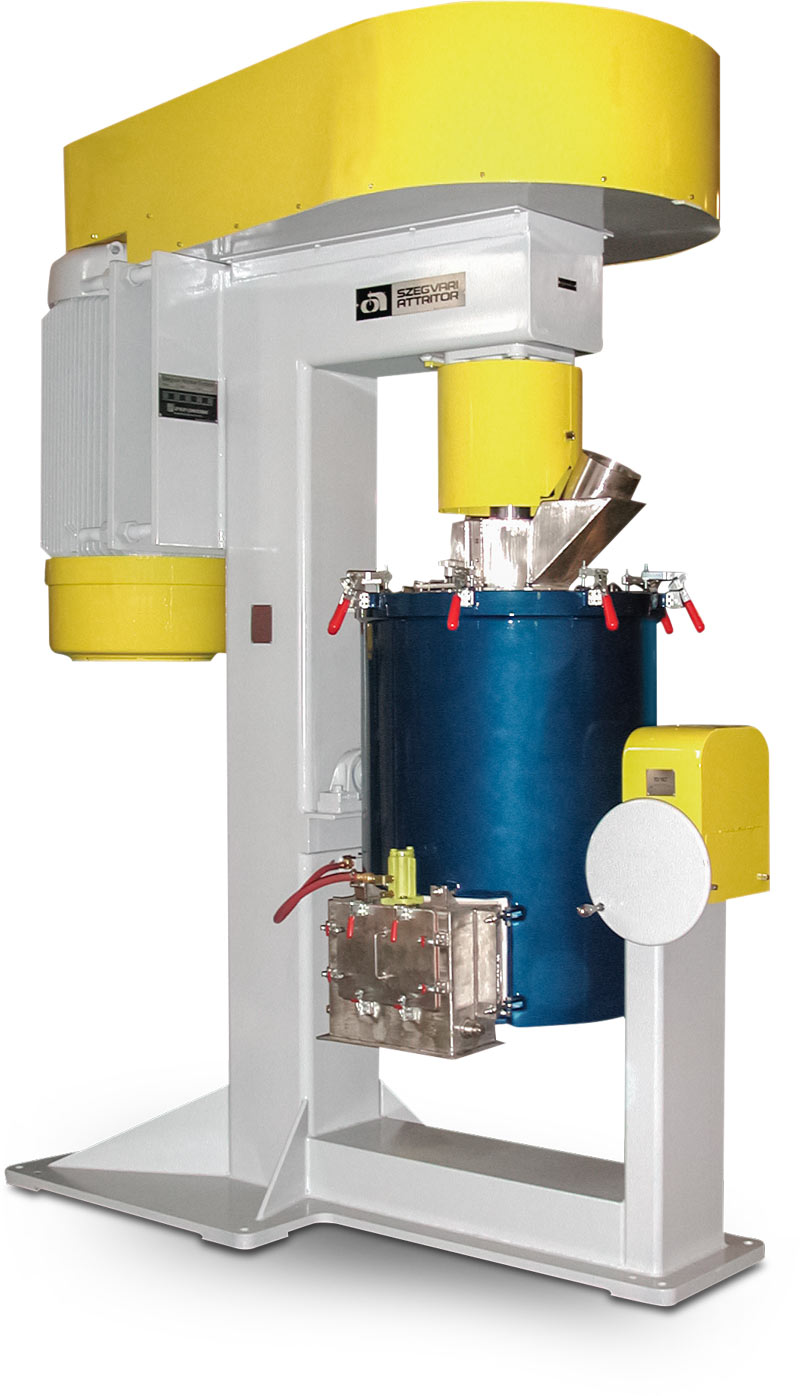 Fully integrated system
Stainless steel grinding chamber
High speed, high volume production
Equipped with ammeter
Fully jacketed grinding tank temperature control
T. E.F. C. or explosion-proof electricals available
Efficient side discharge
Can be equipped with a metering pump for grinding aid
Exceptionally fine grinding
Common Applications for Attritors
Ceramic Powders
Glass frits
Metal powders
Mechanical alloying
Metal oxides
Fibers and cellulose
Food products
Ferrite
Pigments
Minerals
Coal and coke
Graphite
Plastics and rubbers
Chemicals
Engineering Data
ATTRITOR MODEL
HSA-10
HSA-20
HSA-30
HSA-50
HSA-100
HP
20
40
50
75
150
Gross Tank Volume (gals)
10.3
18.7
28.6
43.4
85.0
Media Volume* (gals)
3.8
7.6
11.4
19.0
38.0
Height (H)
87″
89″
91″
99″
113″
Floor Space (W x D)
65″x32″
73″x34″
76″x35″
91″x46″
98″x50″
Discharge Height (X)
21″
16″
13″
16″
16″
Machine Weight (lbs)
w/o media
2600
3300
3700
5100
7400
Various types of ceramice linings are available for all models.
*For ceramic media, less horsepower is required.
Equipment can be built to CE specifications, if required.