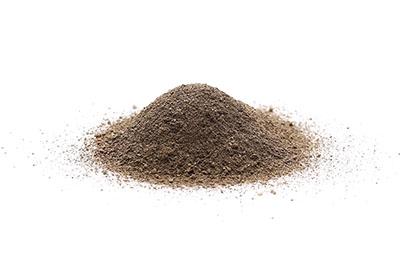 Powder/Bulk Solids Applications for Dry Grinding Mills
Powder/bulk solids is a truly all-encompassing market. It covers everything from food production to cosmetics, pharmaceuticals to metal and ceramic powders.
Minerals, pigments, and cement are other fields where powder/bulk solids processing is necessary.
But even with such diversity, there are a number of constants across all fields. Whether it's blending a pharmaceutical ingredient or reducing the particle size of a ceramic powder, factors such as homogenization, particle size distribution and de-agglomeration play an important role. The homogeneity of any powder or bulk solid is critical to its ability to perform to expectations.
Production constraints are another similarity. Fast process times, flexibility and ease of equipment cleaning are critical considerations, no matter what powder or bulk solid is being handled. Failure in any one of these areas can lead to increased downtime and lower production rates.
Depending on the end product, batch or continuous processing of the powder or bulk solid at hand might be applicable. Batch makes sense for production lines that frequently switch from product to product, while continuous is the choice for operations that process the same recipe day in and day out.
In either case, Union Process offers the right Attritor for the job:
---