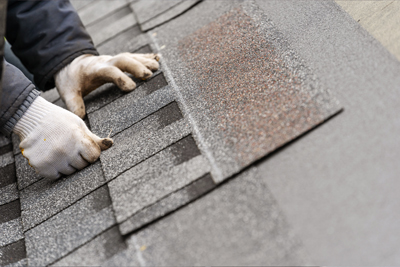 Construction Materials Manufacturers
Attritor Grinders can process a variety of raw materials for use in the construction industry. From asphalt shingles to drywall sheets, the construction industry relies on materials and products that require particle-size reduction near the beginning of the supply chain.
Roofing manufacturers recapture waste material and recycle it back into the product with the assistance of an attritor. From a fine mineral powder to larger ceramic granules, these manufacturers rely heavily on proper grind and particle size for their shingle production.
Most construction projects use drywall above any other wall structure material. Drywall is made from a mixture of gypsum (calcium sulfate dihydrate), paper and additives such as mica, clay, and resin. The strength of this mixture is due in part to the particle size and the heterogeneity of the various materials. Attritor grinders help control that size with precision.
Cement and mortar also utilize finely ground particles from calcium, limestone, silicon, aluminum, chalk, shells and more. Controlled particle size reduction ensures a quality end-product for these important materials, resulting in solid construction projects.
Batch Attritors for Material Manufacturing
Many construction material manufacturers rely on Attritor Grinders not only for quality control of the process, but also for high efficiency through both speed and energy consumption.
For instance, Union Process built a Batch Attritor, the S-400 Batch, for a customer in the roofing industry. This batch attritor grinds materials up to ten times faster than traditional ball mills and requires no premixing.
Union Process has various Batch Attritor sizes, both wet and dry, to match the scale of your project.
Our technicians are available to assist you in the selection of the Attritor Grinder that will best service your needs. Call us at 330.929.3333 or Request a Quote.
---