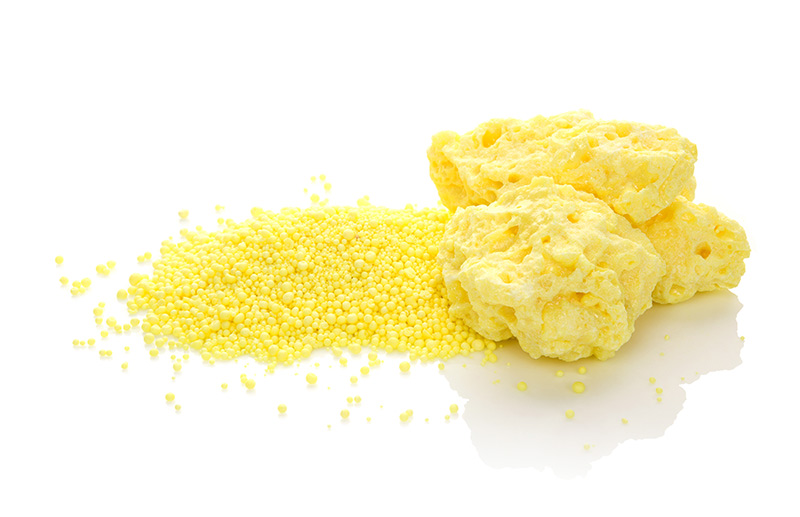 Powdered sulphur use covers a broad range of applications. Sulphur appears light yellow in color and is found naturally in hot springs, meteorites, volcanoes and salts. Both the powder size and the dispersing medium depends on its intended use.
Sulphur Uses
Sulphur in Agriculture
The farming and gardening industry relies heavily on sulphur in powdered form as it is a primary element needed for plant growth. Sulphur can be applied to adjust the pH balance of soil to optimize the growing conditions. Powdered sulphur is a popular pesticide and fungicide to control unwanted fungus growth or pests on fruits, flowers and vegetables. It also acts as a preservative for a variety of fruits and vegetables, extending the shelf life of freshness.
Sulphur in Rubber Industry
Powdered sulphur also plays an important role in the rubber industry. Some rubbers rely on sulphur dispersion to create their unique properties. A lack of homogeneity in the product can result in a spotty appearance in the rubber product.
Sulphur Nanoparticle Dispersions
Very fine sulphur powders can be used to increase particle dispersion and, in-turn, product efficacy. These are called sulphur nanoparticles. They are dissolved in water or other organic solvents such as ethanol or mineral oil to create sulphur nanoparticle dispersions.
Sulphur Dispersion Variations
Sulphur dispersion requires solid knowledge of the material and applications. Depending upon the intended use and the dispersion medium, the particle size will vary. However, it's important that regardless of particle size, all particles are evenly ground. Sulphur dissolves quickly, making the size and consistency of the powder important for even distribution.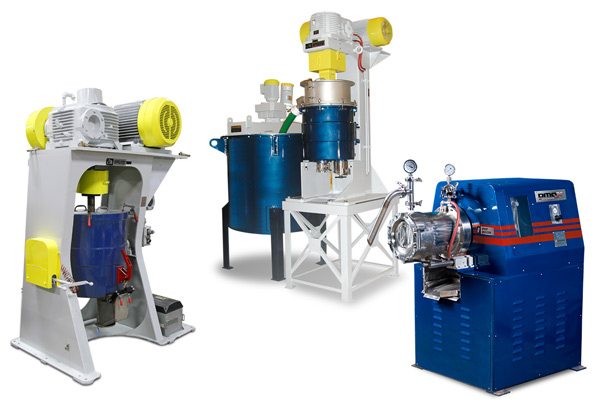 Ideal Attritor Grinders for Nanoparticle Dispersion
The following three unit series are recommended when the application demands nano size particle distribution:
Batch Production – "S" Series
Our Batch Attritors increase production rate 10 times over that of traditional ball mill grinders. The "S" Series is the standard unit model of our batch attritors and can achieve finely ground particle sizes for even the most stringent applications.
Circulation Production – "Q" Series
Circulation Attritors are used for difficult to grind and disperse materials and for the ultimate in micron size and quality. The "Q" Series offers very narrow particle size distribution.
DMQX Series
Our DMQX® Horizontal Bead Milling Systems combine the best of bead milling and circulation grinding in order to deliver major cost savings, a more narrow particle size distribution, and ultimate flexibility throughout the grinding process.
Our technicians at Union Process have extensive experience and education to guide your grinding decisions for sulphur dispersion.
Lab Testing Services are always available to provide educated choices based upon proven and tested results.
For more information on choosing attritor grinders, consult our resources below:
---