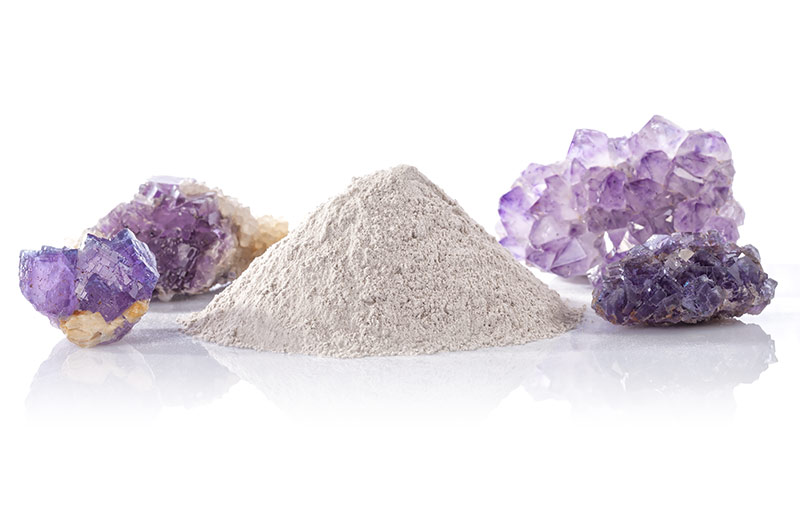 Minerals in Industry
The material make-up of the pane of glass we just replaced in our windshield or the misty blue paint we chose for our bathroom very rarely cross our mind. Consequently, most consumers are entirely unaware of the array of raw minerals used to produce many of the industrial and domestic products that we use every day.
However, without industrial minerals, many of our daily needs would go unmet. Industrial minerals include such materials as limestone, clays, sand, gravel, diatomite, kaolin, bentonite, silica, barite, gypsum, potash, pumice and talc. Other industrial minerals, called aggregates, are used commonly in construction—stone, sand, gravel and cement.
Used to produce construction materials, ceramics, glass, plastics, paint, paper, electronics, medications, medical devices, detergents and much more, these raw materials touch almost every modern industry in some form.
Industrial Mineral Processing
While their importance is paramount to the production process, in the end, the production of these raw materials operates on a very tight profit margin. That's why efficiency and quality of mineral grinding has become an important part of process controls.
Waste from an inefficient grinding process not only affects the bottom line on an already tight profit margin, but a poor-quality grind can result in millions of dollars being lost on a faulty end-product. These industrial minerals, whether being used for building materials, beautiful ceramic art, or an electronic component, must be processed with care.
Our Attritor Grinders provide companies with the highest quality control for mineral processing. With the ability to handle a variety of materials through both dry and wet grinding, our Attritors produce unparalleled results. Our Attritors help you achieve a narrow particle size distribution with greater batch size, flexibility and lower capital investment for larger batch size requirements.
The greatest factor contributing to the efficiency of Attritors is found in the use of the power input. In traditional grinders, the power is used to rotate or vibrate a large, heavy vessel in addition to the media charge. In our Attritors, all the power funnels directly towards agitating the media for grinding. This results in higher efficiency and more homogenous particle output.
While various types of Attritors are used for mineral processing, the ones listed below are the most versatile and commonly used for industrial minerals:
---
Related Technical Papers: