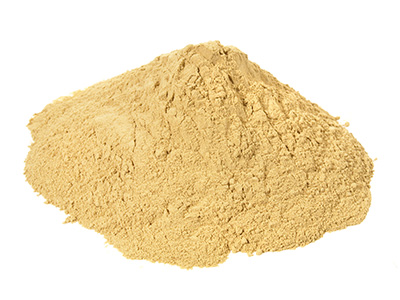 Advanced Ceramics Grinding Applications for Batch, Continuous and Circulation Mills
Traditional ceramics offer characteristics like hardness, strength and low electrical conductivity that have made them useful in a wide range of applications for centuries.
One key drawback with traditional ceramics is brittleness at very high temperatures. But advancements in materials science have created a class of materials, known as advanced ceramics, that expand on traditional ceramics' characteristics and improve durability at very high temperatures.
Commonly used advanced ceramics, like alumina, beryllia, and zirconia, are characterized by:
Superior chemical inertness
Outstanding optical, electrical, and magnetic properties
Superior corrosion and oxidation resistance
High wear resistance and hardness
High strength and stiffness at elevated temperatures
These characteristics make advanced ceramics a popular material in the aerospace, defense, power generation and industrial processing industries, producing such benefits as improved productivity, better operating costs and increased performance and quality.
Applications for advanced ceramics include:
Gas turbine airfoils
Armor
Catalytic converter components
Radiant heaters
Fuel cell membranes
Diesel engine filters
Also known as engineered ceramics, advanced ceramics are usually processed to an ultra-fine particle size for use in manufacturing. The fine particle size, along with advanced ceramics' inherent hardness provide serious challenges to grinding these materials.
But Attritors, with their unique internal media agitation, have proven well-suited to the particle size reduction necessary for advanced ceramics applications. Options include dry grinding SD Series batch Attritors and HSA Series continuous Attritors, as well as cryogenic Attritors.
---
Related Articles & Technical Papers
Media Milling Advances (as seen in Ceramic Industry)