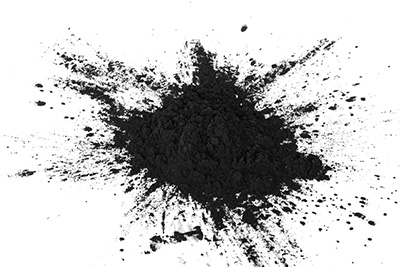 Carbon Black Applications for Attritors
Carbon black has a history dating back to ancient China, India and Egypt. Although it's one of the oldest manufactured materials, it's still found in numerous products today.
Carbon black is used both for its coloring capabilities and for its physical properties. It is used to color a wide range of materials, including:
Printing inks
Resins
Paints
Toners
Cosmetics
It is also used extensively as rubber reinforcement in tires and other molded rubber goods such as automotive belts, hoses and gaskets. Carbon black enhances ultraviolet stabilization and provides electric conductivity and antistatic properties for materials including:
Films
Fibers
Automotive gas caps
Some applications take advantage of several of carbon black's characteristics at the same time. For instance, it provides pigmentation, conductivity, and ultraviolet protection for high-performance coatings used in automotive and other industrial products.
Particle size plays an important role in carbon black's effects on a material. A wide particle size distribution and high surface area will enhance electrical conductivity, while smaller particle sizes will increase the blackness for pigmenting purposes.
Carbon black is created by burning hydrocarbons in insufficient air via processes such as bio-char and tire-char production. It presents complex processing challenges because of its inherently small size (10 to 500 nanometers for rubber applications), fluffy nature and tendency to agglomerate.
Carbon black processing is well-suited for a range of Attritors, such as our:
Related Technical Papers
Attritor Grinding Mills & New Developments
Choose the Right Grinding Mill