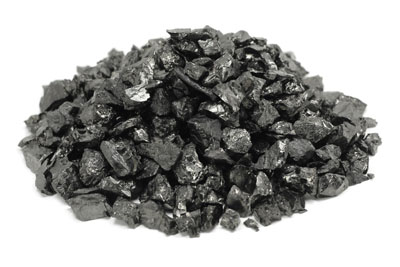 Coal, Coke & Fly Ash Applications for Particle Size Reduction Equipment
Although they're often lumped in one category, coal, coke and fly ash are each a different material.
Coal, of course, is the fuel mined directly from the ground, while coke is a form of coal that's been heated in the absence of air and is most frequently used in iron ore smelting. Fly ash, on the other hand, is the byproduct of burning coal – the particulate that used to go up the chimney with flue gases but is now trapped and collected, due to tougher air pollution regulations.
More than half of the fly ash that's created in the U.S. is landfilled, but the rest goes to a variety of different uses, most frequently as a substitute for aggregate or Portland cement in concrete production. Other major uses include:
Road construction subbase and embankments
Waste stabilization
Brick production
Asphalt filler
More unusual applications include the use of fly ash in cosmetics, house siding and window frames, roofing shingles and utility poles. Fly ash also is used as filler in wood and plastic products.
Coal, coke and fly ash all have one thing in common – they need to be milled before use. Milling these materials to a finer particle size facilitates the removal of contaminants.
Union Process designs and manufactures several dry grinding Attritors that are well suited for this application, including the SD Series and HSA Series. For certain applications, our wet grinding continuous Attritor is also appropriate.
Contact us today for the particle size reduction equipment that meets your application.