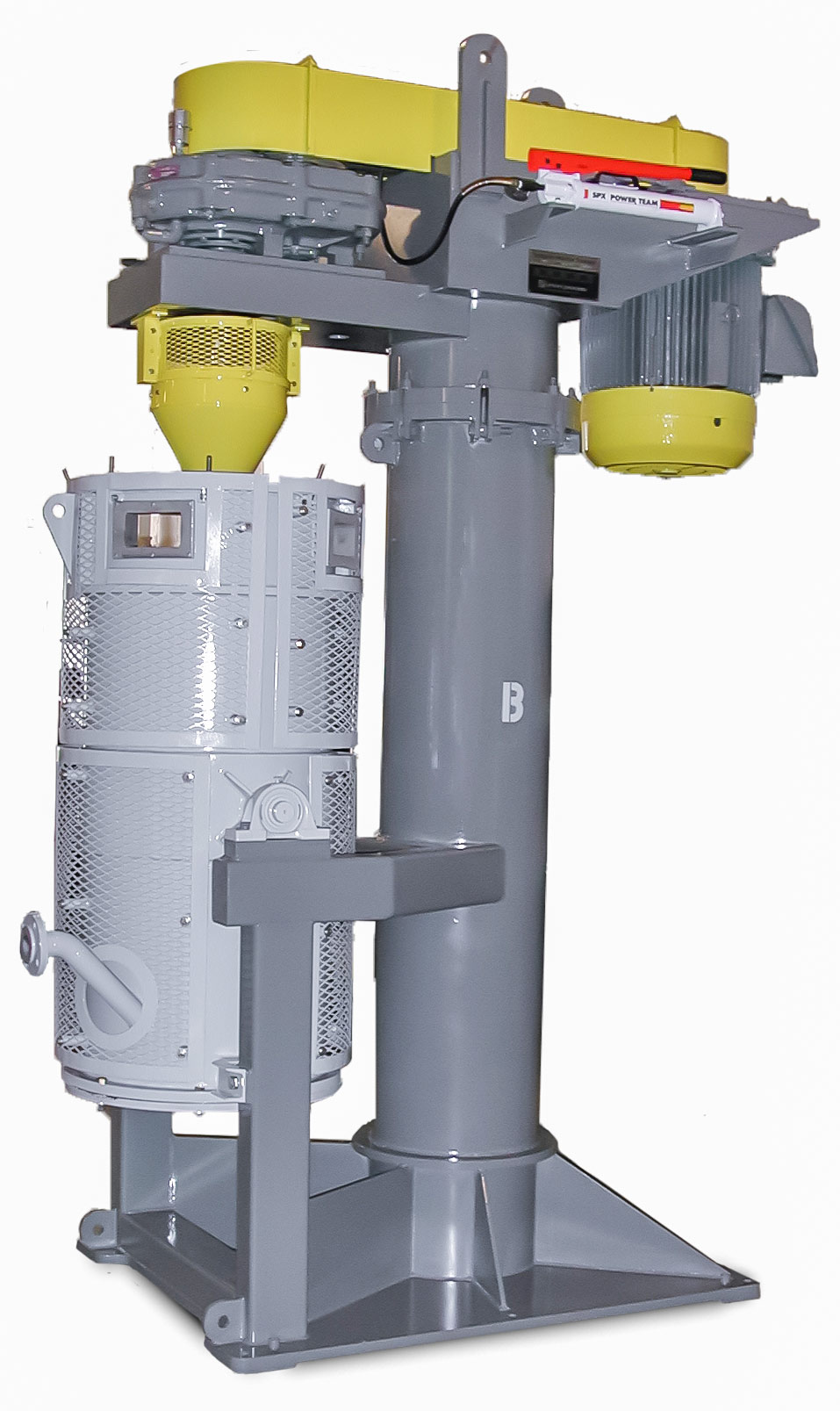 A company related to the agricultural industry recently acquired a custom CLS-60 Attritor from Union Process. The patented Stirred Vertical Ball Mill Lime Slaker is a continuous mill that processes quicklime into hydrated lime. Hydrated lime is used extensively in agriculture, construction, and other industries. UP CLS Attritors are unique in that they eliminate grit separation and disposal problems by slaking the lime as well as grinding the inert grit.
"The separation tank features primary and secondary chambers separated by a wall that allows the slurry to flow from the bottom of the first chamber to the second," said Chuck Major, Union Process Sales Manager. "Coarse grit settles to the bottom of the first chamber and is pumped back into the mill for further grinding. The finer particles of hydrated lime flow upward into the second chamber and exit to the lime slurry storage tank."
The CLS-60 has a 50-horsepower motor, a working media volume of 30 gallons and a maximum thruput of 8100 pounds per hour. The CLS Attritor's relatively compact size allows it to easily fit under the skirt of the lime silo, making it unnecessary to have an additional building to house the mill. This means substantial savings in both space and cost.
Since 1946, Union Process has provided custom grinding and dispersion solutions for a wide variety of applications for customers all over the world. 
Contact us for more information.