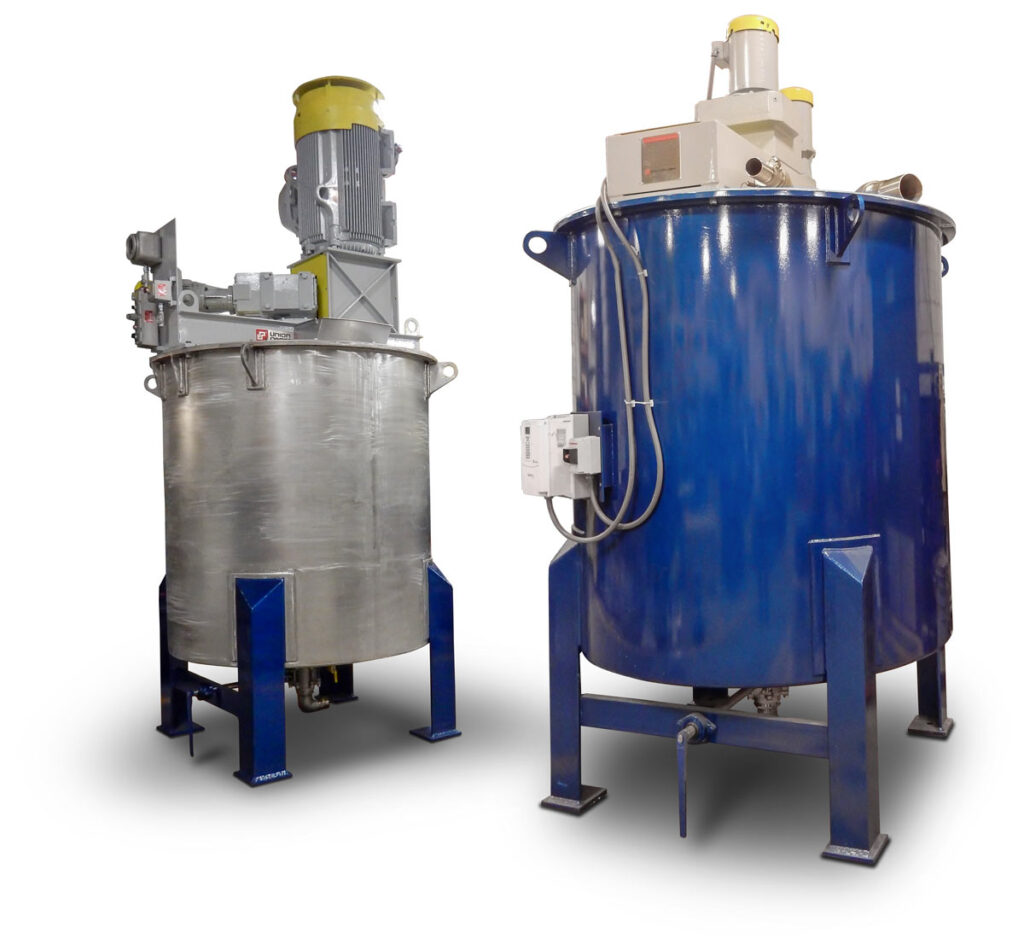 Akron, Ohio, June 10, 2021—Industries all over the world have experienced supply chain interruptions and raw material shortages resulting from COVID-19 shutdowns and other factors. These disruptions have provided insight into just how fragile manufacturing processes can be and the importance of keeping strict controls in place to help reduce or eliminate the loss of costly and scarce raw materials and other commodities.
For food processers, chemical suppliers, paint manufacturers and many others, Union Process has played a crucial role in managing and maintaining bulk materials and other resources. The Akron, Ohio-based firm manufactures Attritors, horizontal bead mills (DMQX-series) and other industrial grinding and size-reduction systems that serve as vital components in complex production and manufacturing networks.
Versatility is one reason industrial products manufactured by Union Process are used in so many different industries. Attritors can work in tandem with mixers as part of a milling system but are also available as stand-alone units. The mixing tanks can also be purchased separately. Union Process customers are able to specify the exact components needed for their very specific tasks.
Union Process mixing tanks are available in capacities from five to 1,000 gallons and can be configured many different ways specific to their intended use. Typically, a mixing tank is equipped with a disperser that can feature a variety of different impellers. Connected to a central shaft and powered by a variable frequency drive, these impellers provide slow sheer for mixing, high sheer for dispersion and anything in between. An anchor-stirrer, a U-shaped device, tracks the walls and bottom of the tank to prevent material from adhering to the surfaces.
The tanks can be jacketed and feature a stainless-steel wall and another carbon steel or stainless wall. Jackets are available for applications that are needed when heating or cooling are necessary. For example, material that moves very quickly can generate heat and friction that require cooling. Explosion-proof models are also available.
"We can offer a wide variety of options in terms of mixing tanks," said Brian Li, Union Process Sales Manager. "These tanks are an important part of our processing solutions that perform effectively and dependably."
Since 1946, Union Process has provided custom grinding and dispersion solutions for a wide variety of applications for customers all over the world.
Contact us for more information.
Company Contact