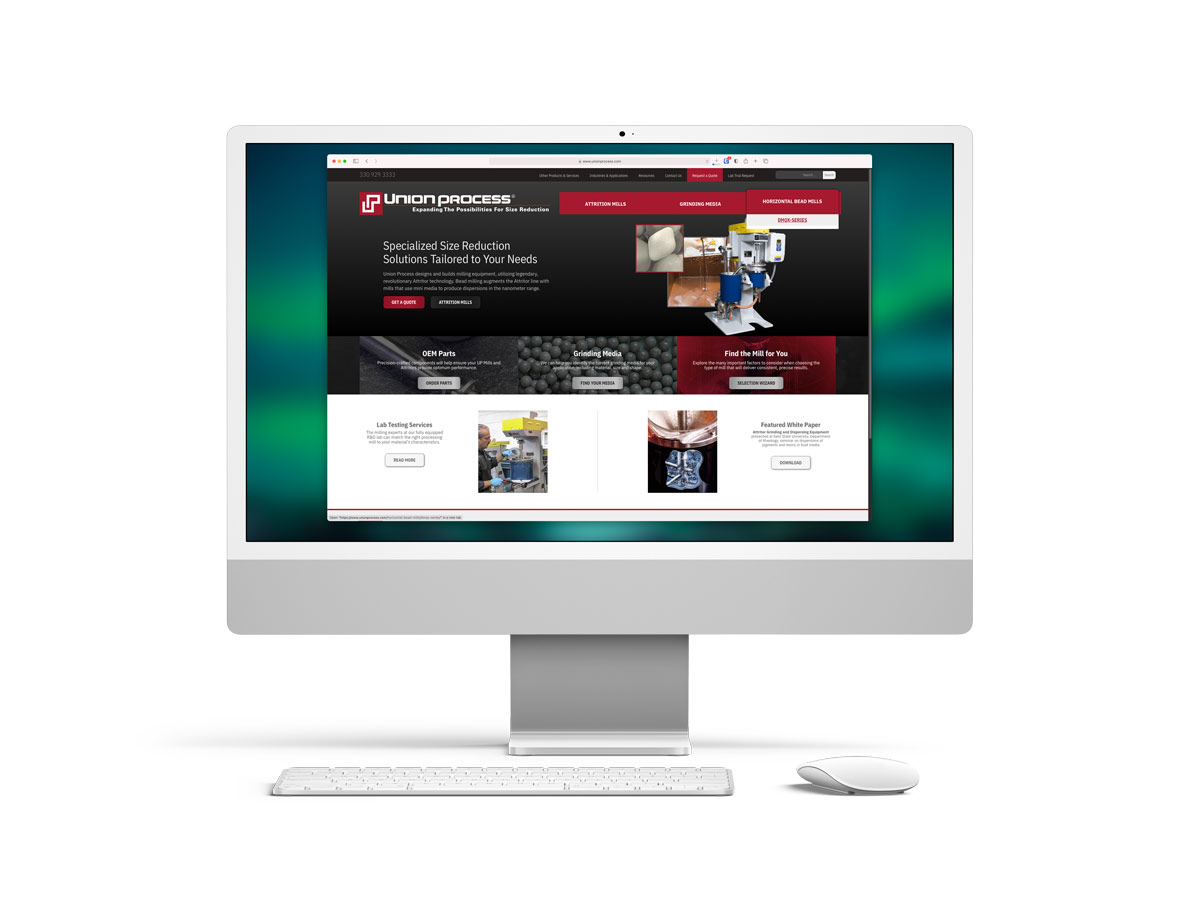 Akron, Ohio, March 3, 2021— Union Process, the world's leading Attritor and grinding mill manufacturer, is pleased to announce the launch of its newly designed website. The new website features a modern, streamlined design, improved functionality, and more readily accessible information.
This dynamic site provides easy access to information regarding UP's wide array of solutions for grinding and particle size reduction needs, including Attrition Mills, Horizontal Bead Mills, Grinding Media and more. A robust search function allows the user to find a very specific product or service quickly and easily. This feature was important because of the depth and complexity of the site and technical nature of the products offered.
"We were tasked with taking a great deal of complex information and making it manageable and approachable," said Brian Li, Sales Manager. "Whether you know exactly what you're looking for or need guidance in choosing the right mill or grinding media, the new site makes it easier."The mobile-friendly site is now organized by U.S. states as well as countries abroad to better service its domestic and international clientele. It was also designed and built to WCAG 2.1 guidelines to better support accessibility for users with visual and motor skill limitations.
Since 1946, Union Process has provided custom grinding and dispersion solutions for a wide variety of applications for customers all over the world.
Contact us for more information.