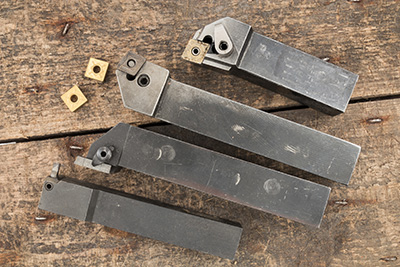 Tungsten Carbide Applications for Batch Mills
With greater hardness and overall strength than steel, tungsten carbide is used in a wide range of applications that require durability and excellent wear resistance. These diverse applications include:
Abrasives and cutting tools for machining
Armor-piercing ammunition and armor plating for the defense industry
Drill bits, hammers, chisels & other tools for the mining industry
Creating alloys for electronics and aerospace industries
Its high density and hardness also make tungsten carbide an excellent choice for precision surgical instruments.
Other properties of tungsten carbide (known by the chemical symbol WC) include high strength at high temperatures and good resistance to corrosion and oxidation.
The characteristics that make tungsten carbide so useful also make it difficult to grind. Union Process SC Series Attritors are specifically designed to meet the challenges associated with milling tungsten carbide. These heavy-duty batch Attritors are powerful, offering horsepower ranging from 7.5 to 125. 
They also feature a tapered tank to reduce load on the bottom arms for easy starting, and a special lifter arm raises media and product off the bottom of the tank. To decrease wear, we sleeve the arms with tungsten carbide, which also reduces contamination. An optional torque meter also is available to precisely measure energy input for determining processing time.
---